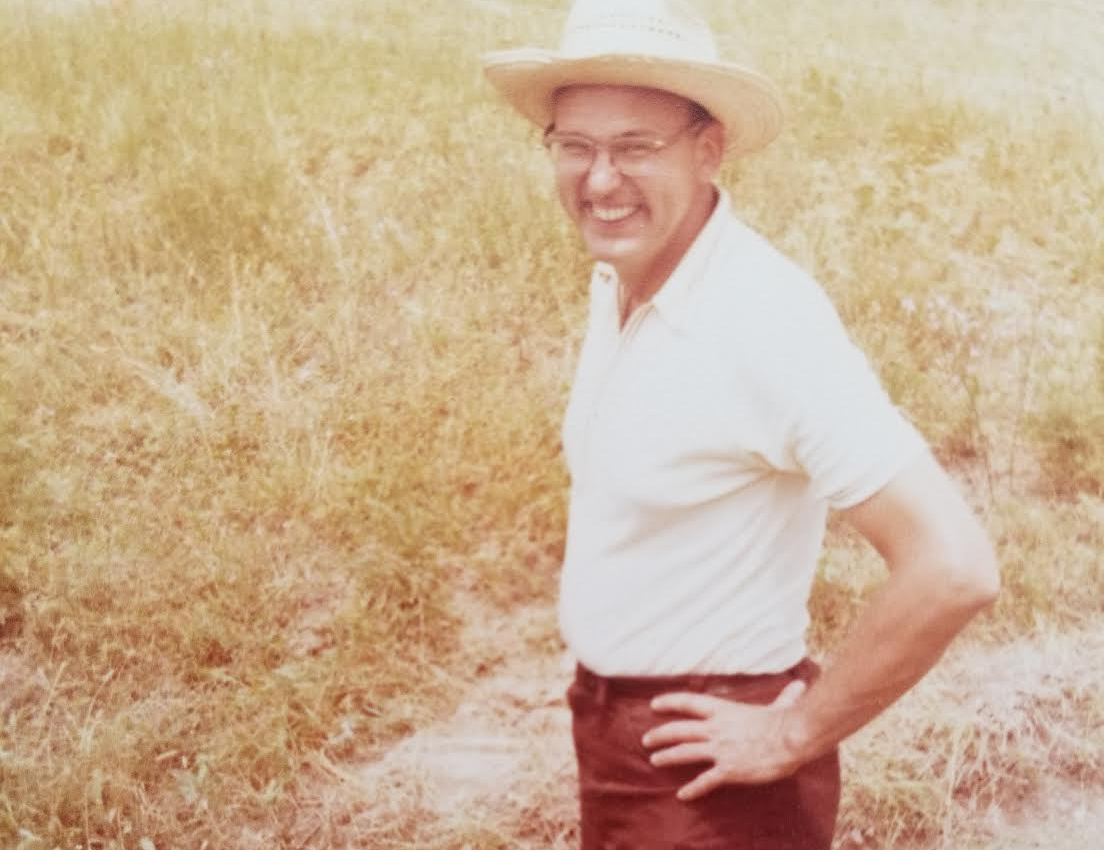 How we were founded
Spring Valley Ranches was founded in 1978 by Texas A&M University Environmental Engineering Professor Dr. Roy W. Hann, Jr. who sought a nostalgic return to the periodic country life he experienced as a young man at "Beebe Acres," his grandfather's 100-acre property outside Norman, OK. In his search for this experience, Dr. Hann was drawn to a resource-rich property in Milam County, TX, south of the town of Gause, and just 25-miles as the crow flies from the campus of Texas A&M University. This property featured an expansive valley centered along 6-mile Creek, a tributary to the great Brazos River, a free-flowing artesian well, and several groundwater springs. Through this, the name "Spring Valley" was born. Eventually, Dr. Hann expanded operations by adding additional properties along the same County Road 353, hence using "Ranches."
Dr. Hann has always considered Spring Valley Ranches to be a "family affair," and thus the Hann Family is central in name and spirit of the ranch. Dr. Hann was father to six children, each of whom contributed to ranch activities as they grew up. In 1984, Dr. Hann married Martha Metting, who had grown up on her father James's Brahman ranch in Yorktown, TX not far from the Gulf Coast. In the 1990s and early 2000s, Tyson and Heather became particularly active in the ranch through their activities in the American International Junior Charolais Association (AIJCA) and through the Texas club calf show circuit. Each of Dr. Hann's children later established families and careers of their own, each moving to various locations in Texas and the United States. Since Dr. Hann and Martha still live on the ranch, it remains a rallying point for family get togethers.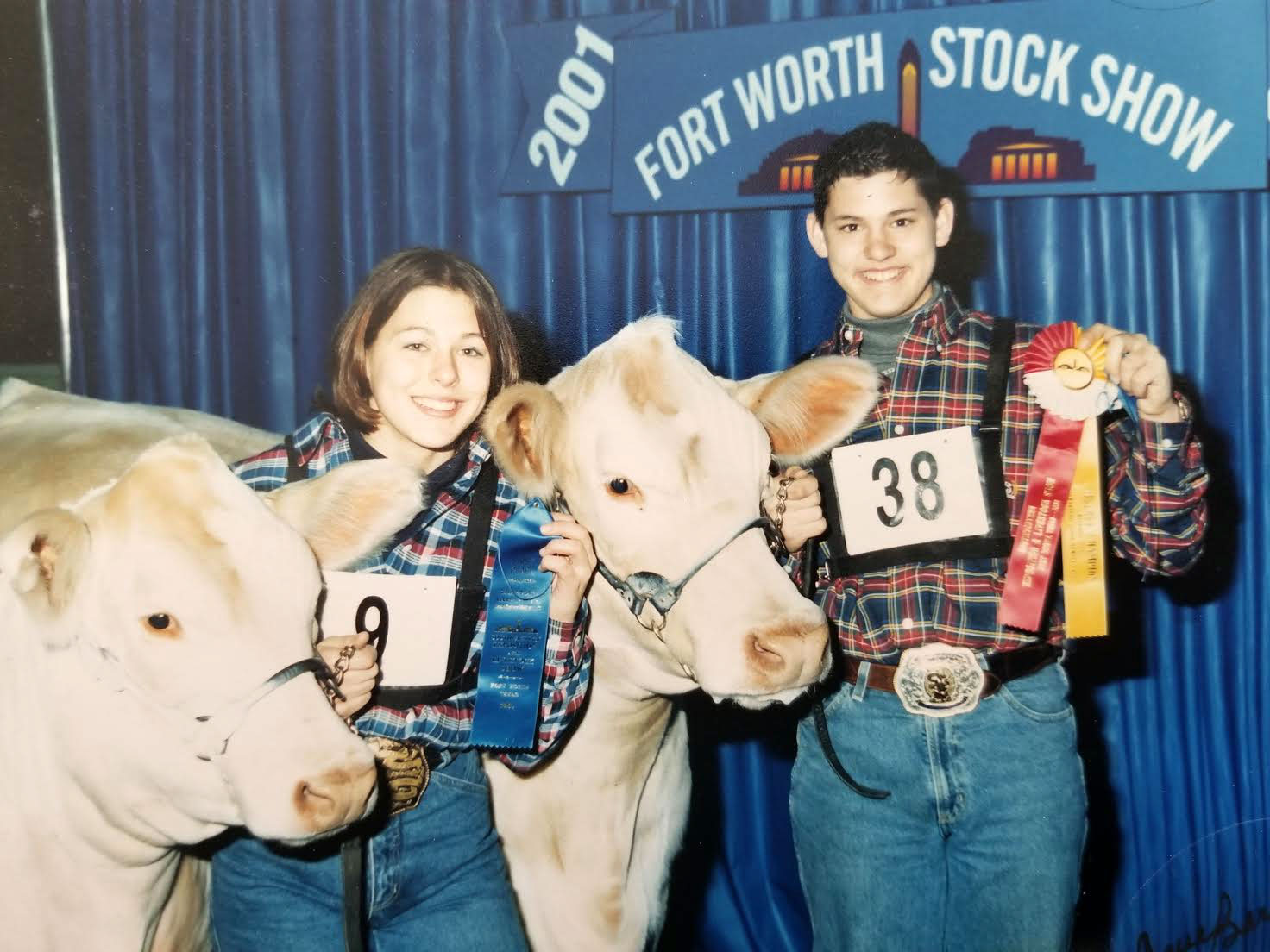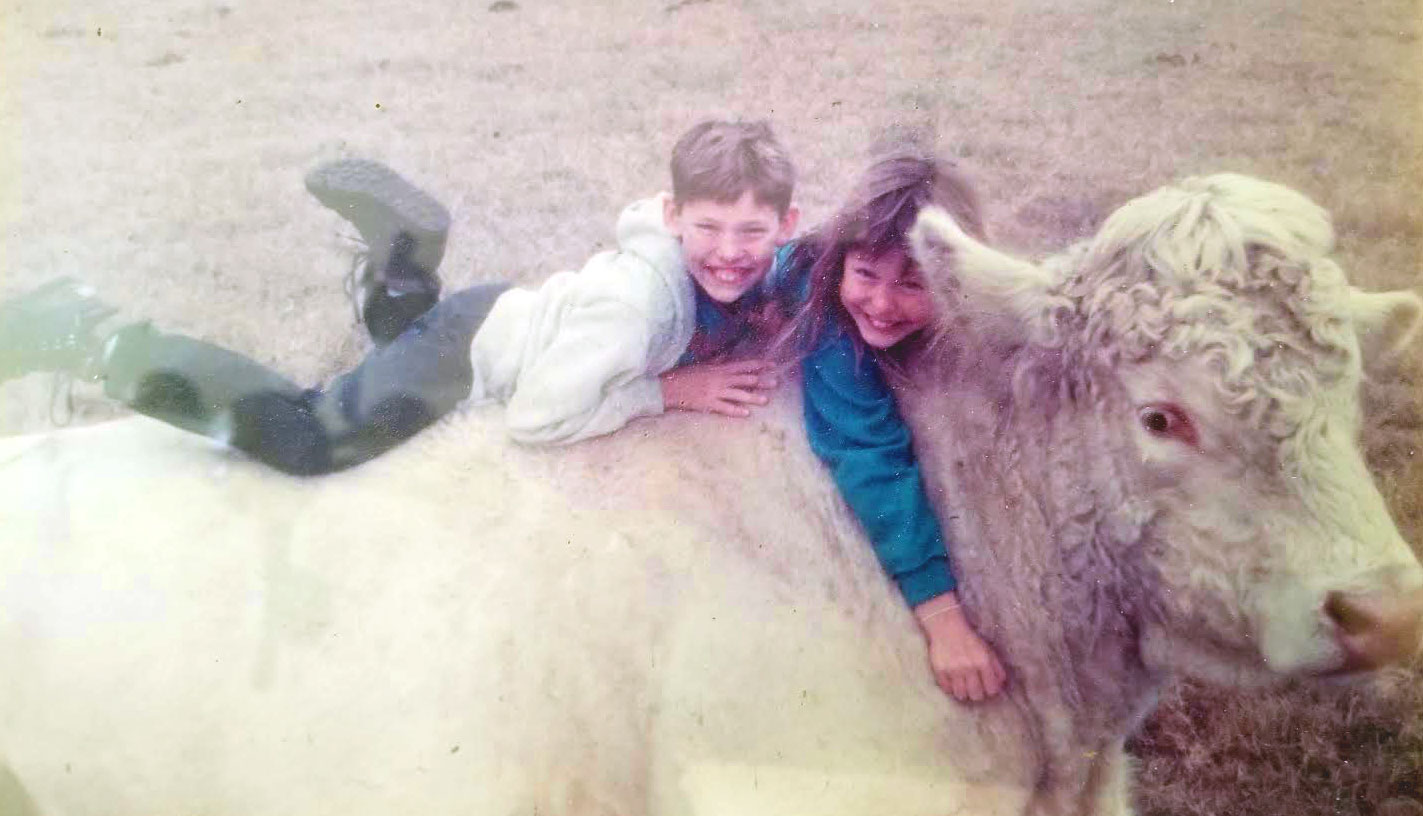 Our Charolais journey started with the purchase of a Charolais bull, Curly (JB Iron Man Lad 817), from Dr. OD Butler to breed to commercial cross cattle in the early 1990s. These cattle were descendants partially from Dr. Hann's original Hereford herd and partially from a gift of 10 Brahman heifers from Martha's father at their wedding, and, while functional, they were known to be difficult to work with when penning cattle. As a contrasting gentle giant, Curly easily became a favorite for the entire family, and Dr. Hann's love for the Charolais breed was born. Curly inspired the purchase of a small unregistered Charolais herd, and a drought in 1996 brought an opportunity to expand into the registered Charolais business. The 70-head original registered herd was built from purchases from Camp Cooley Ranch in Franklin, Dr. O.D. Butler in College Station, and Boscamp's Arrowhead Ranch near Gonzales. In the late 1990s, the herd was expanded again, primarily with females from the M6 Ranch near Alvarado with a notable purchase from the Rogers Bar HR Ranch near Collins, MS. Much of today's herd descends from these original purchases, all bred through careful mating selections and retaining the best daughters possible.
Charolais remains the breed of choice at Spring Valley Ranches to this day. Though the journey above is a testament to why Charolais work for us, we also strongly believe in Charolais for the beef industry. Charolais are well regarded for the performance, carcass cutability, and distinct color pattern, but we also believe they are underrated in their maternal abilities as we have found they offer good fertility, functionality, fleshability, and docility. We have doubled down on this belief in recent years as we purchased breed-leading donors, herd bull prospects, semen, and embryos in the hopes of being able to offer even higher quality cattle to the industry.