Our Cowherd
A strong maternal base forges success in the beef industry. As such, Spring Valley Ranches focuses on starts with a strong pedigree. We've been developing since 1996.
Goal type of cow
Importance of a strong cowherd for bull market
Source herd
Donor cows, Legacy Cows, and Base herd
Legacy Cows
Legacy cows are the best of the best of the herd that SVR has developed since 1996. Though we have always strived to select for breeding ability, structural soundness, EPDs, and visual appeal, a select few have risen to the top—and have earned their place in the SVR Legacy.
Dorothy (HBR Lady program 946)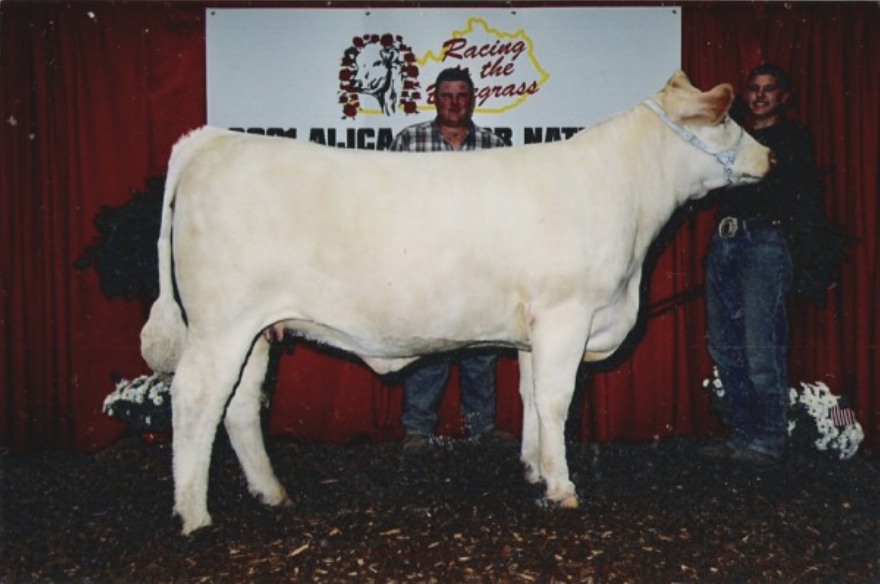 'DOROTHY'
Registration Number: F861792
Date of Birth: September 14, 1999
Sire: HBR PROGRAM 297 P
Dam: JWT MS CAIRO 267
A true Legacy, at least half of the current cowherd traces back to "Dorothy." As a show heifer, Dorothy was a Division champion at Fort Worth, placed second in her competitive class at Junior Nationals, won several jackpot shows across Texas, and was on the halter when for Tyson the day that he and his sister swept the Champion and Reserve Champion Intermediate Shownmanship Division at the 2001 AIJCA Junior Nationals. After her show career, Dorothy became a prolific donor cow, producing multiple herd bulls used in the SVR program and ET daughters that are still in the herd today. Dorothy was noted as a long-bodied, structurally correct type who proved extremely fertile.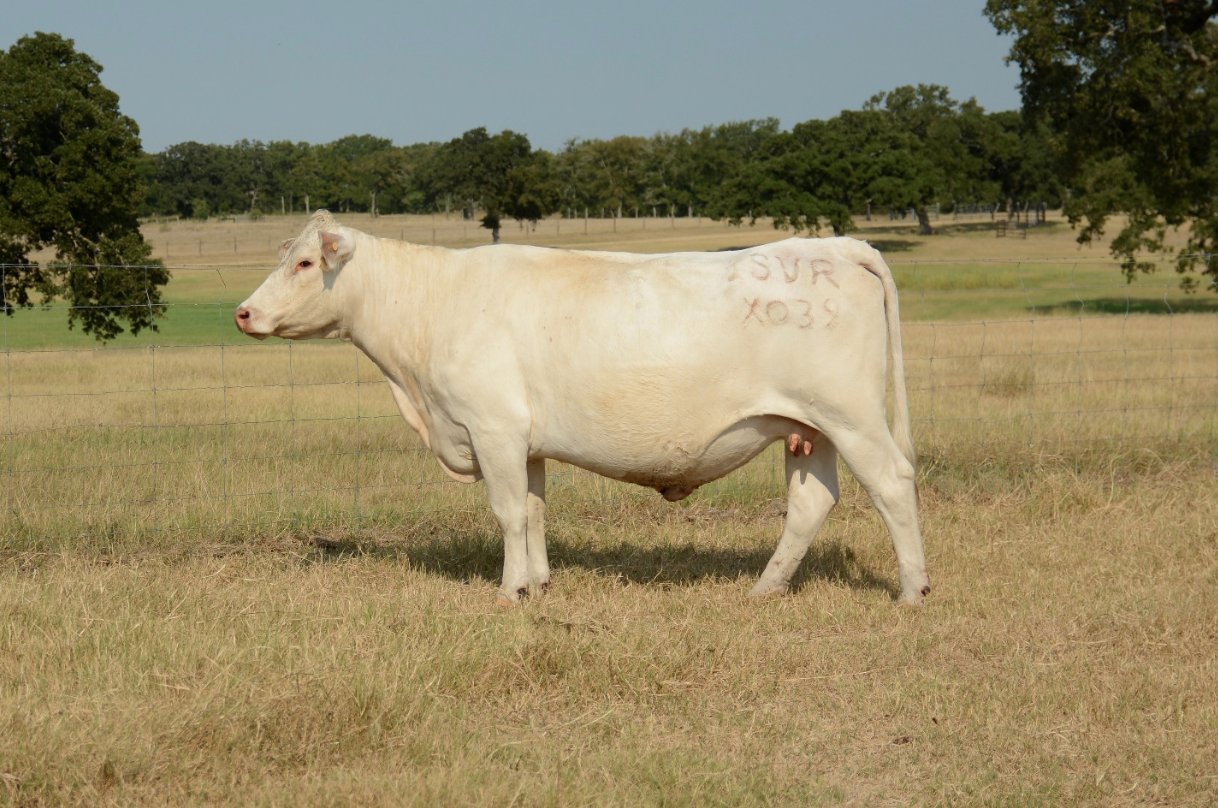 'X039'
Registration Number: F1128207
Date of Birth: May 10, 2010
Sire: SVR TEX RANCHER U887 PET
Dam: SVR MS KATIE 532R P
X039 is a granddaughter of Dorothy and our original Camp Cooley purchases who has earned her place as a SVR Legacy. X039 maintained a yearly calving interval through her first eight years of production until being drafted into the SVR donor program. She mates well with any bull and her calves are always leaders among their contemporary. A true cattleman's type, she is noted for her easy keeping, depth of body, and general production capacity.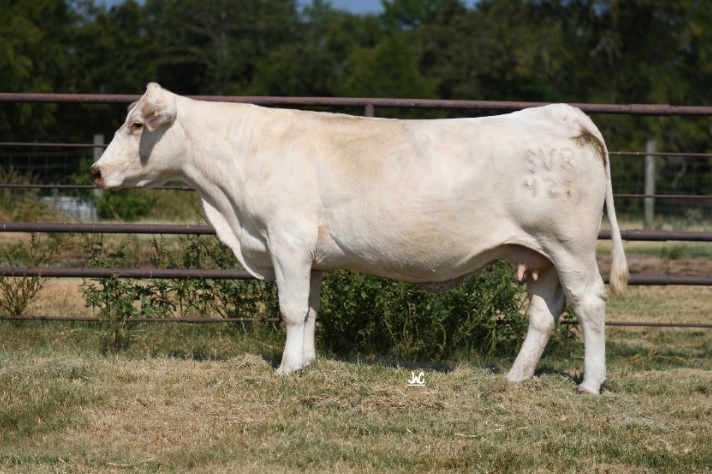 'Ms Cooley Cut'
Registration Number: F1007736
Date of Birth: March 20, 2004
Sire: CCR PRIMECUT 1107J24 PET
Dam: SVR MS ELIMINATOR 928 P
Pictured as a 14-year old female, 421P also embodies the SVR Legacy. As a yearling heifer, she earned her way into a lone "keeper" pen in a dry year. She rewarded our decision with over a decade of strong, consistent production. In 2016, she was flushed for the first time and produced 21 embryos. On the ranch, 421P fleshed easily, raised a contemporary-leading calf, and held a nice udder throughout her lifetime. Her embryo calves will be a feature around the ranch for years to come.
Donor Cows
Donor cows are the best of the best, represent new genetics to our herd that we are multiplying, and may also highlight major embryo or flush purchases.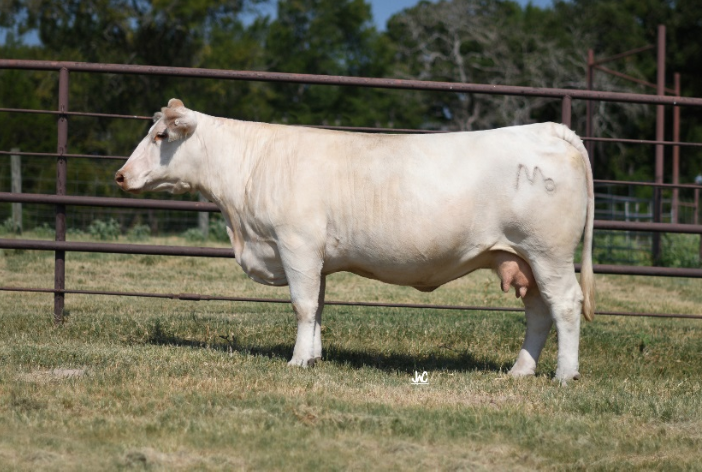 'Ms Cool Jewel'
Registration Number: EF1183872
Date of Birth: August 22, 2013
Sire: M6 COOL REP 8108 ET
Dam: M6 MS NEW JEWEL 0155 PLD
Jewel 380 is our foundational, lead donor, purchased at the M6 Dispersal in 2017. Her natural thickness, attractive package, notable pedigree, and proven track-record piqued our interest.
Jewel 380's pedigree is both special and notable, hailing from M6 Cool Rep 8108 and the famed 5078 cow family.
Jewel 380 is a full sib to M6 Slam Dunk 3115 ($45,000 for ½ interest), M6 Cool Bachelor 383 ET, M6 Ms Jewel 428 ($19,000), and M6 Ms Cool Jewel 3114 ($18,000).
Jewel 380 offers a notable punch of red meat in an attractive package.
M6 New Germaine 5150 P ET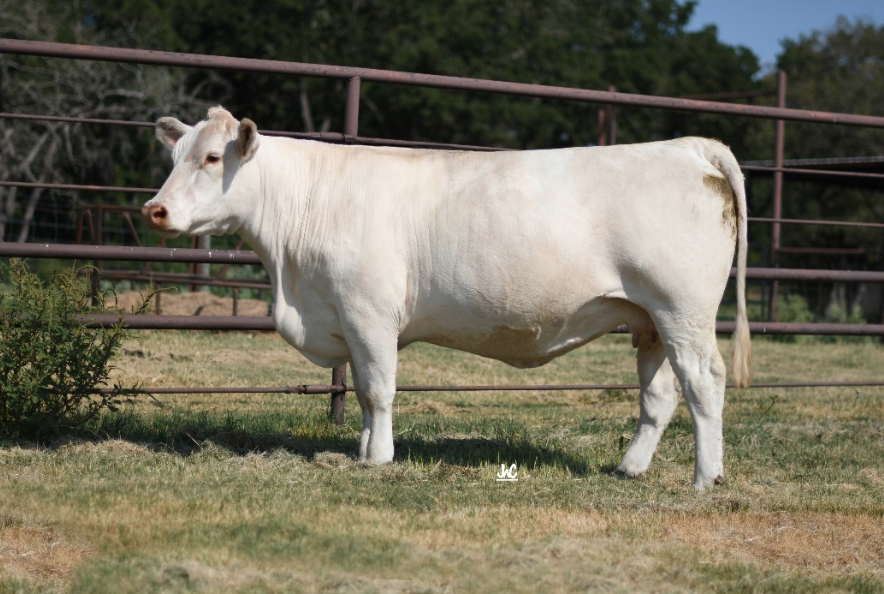 'NEW GERMAINE'
Registration Number: EF1220839
Date of Birth: November 7, 2015
Sire: M6 NEW STANDARD 842 P ET
Dam: M6 COOL GERMAINE 1145 P ET
5150 is a full sibling to the famous "842 x 1145" mating that produced over $150,000 at the M6 dispersal in 2017. Tyson was first drawn to the consistency of this mating in summer 2016 on a trip to the M6 ranch—seeing the greatness in over a dozen of the sibs. As a result, we purchased 5150 out of the Fall 2016 sale as an open heifer. As she developed, we found her to be nicely balanced, easy keeping, moderate in stature, and beautifully uddered.
Herd Bulls
Strive for excellent herd bull battery.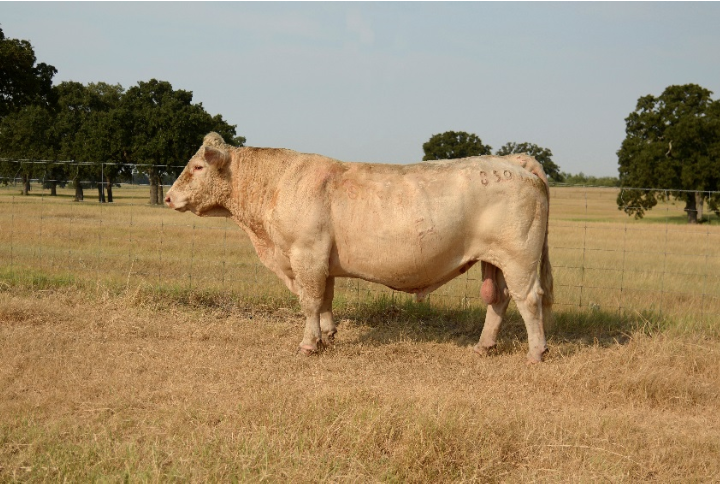 'M&M Stealth'
Registration Number: EM772225
Date of Birth: September 1, 2008
Sire: DR STEALTH 574
Dam: BALDRIDGESWEETHEART320ET
8501 is hands-down the most impressive individual to have walked at Spring Valley Ranches. He is a beautifully balanced bull with a strong hip and incredible body capacity. He excels most as a performance sire, earning his spot among the Top 10 Multiple Trait Leaders in the Charolais breed. 8501 is in the Top 1% for weaning weight—a fact that has been earned as his EPD has skyrocketed through each calf crop. His overall EPD spread is just as impressive. As a breeder, his pasture performance was always stellar – rarely leaving a cow open.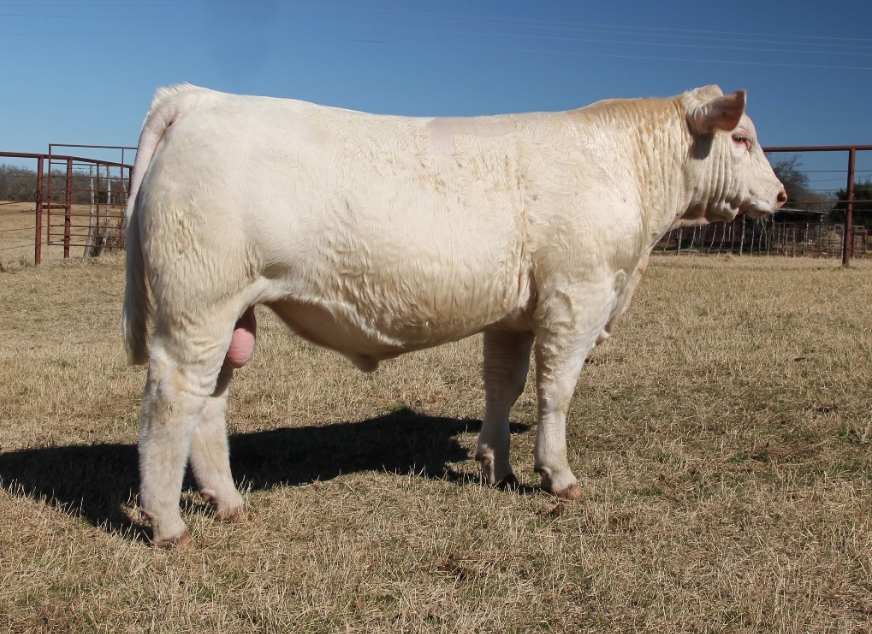 'New & Cool'
Registration Number: EM882796
Date of Birth: January 26, 2016
Sire: M6 NEW STANDARD 842 P ET
Dam: M6 COOL GERMAINE 1145 P ET